Free Website Audit
In order to understand just how much Google, and other search engines, like your website, and to understand how enjoyable the experience of being on your website is for readers, it's important to conduct a comprehensive audit of the site before working on it. Our free website audit gives you the clarity you need.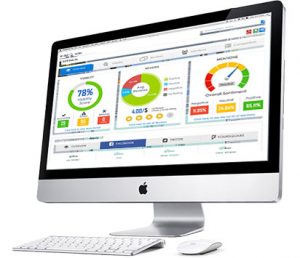 You need to know what is working for you, and where the weaknesses in your website are. Is there any factors blocking the site from being indexed? Are there missing page titles and meta descriptions? Are title tags optimised? Is the website rated as "mobile friendly" by Google? Are all URLs clean and short? Is there enough content on each of the website pages? Is the ratio between ads and genuine content reasonable? How long does it take for a page to load?
There are many more factors that determine the quality of a website in the eyes of Google and other search engines. There is nothing to be gained by simply guessing at what needs to be fixed to improve the site's ranking on Google, and tweaking features on the site at random.
Before we develop an SEO strategy and start work on your website, we will always undertake a comprehensive website audit in order to understand where the most critical opportunities are to enhance the website's standing on search engines. As a full service consultancy, we will also take the time to sit down with you and walk you through the audit, explaining each of the elements and how they affect the performance of your website.
That audit then becomes a mission statement and KPI document. As we start work on your website, you will be able to easily refer back to the audit and measure the difference that we are making to your website's performance. And, because search engines are always updating their own algorithms, we will also undertake new audits periodically to ensure that we're staying right on top of the current trends.